I havent really figured out how I feel about Frida Giannini's Gucci. Some seasons, it's so sexy, so pretty, and some seasons I just have no clue what is happening. I do always love that logo, however.
There are a few things
here in Resort
that excite me, but then so so so many pieces that are truly WTFable. Or maybe I dont really appreciate her styling. Or Rue McLanahan's circa "Golden Girls".
This coat - so slouchy, so comfortable. This would instantly take any outfit to eleven (provided you are confident with your midsection and throw this over an outfit that will not make you resemble a roll of carpet). But those shoes? We're still doing this style of platform? I mean, I think it's ok for those of us walking around the streets to wear these, but it's not very runway ready to me. Keeping in mind, I think Resort is just a money-printing scheme by the fashion industry, so I'm sure this is just a best-seller style at Gucci.
But this jumpsuit (? I think it is, or trousers + halter-blouse? Oh man, I really hope it's a jumpsuit. I loooooove/dream/obsess over jumpsuits), this hair, this clutch, even the stupid hem length that is always controversial, I want all of it. I want to be this. This this this looks like "Resort" to me.
But then there's this: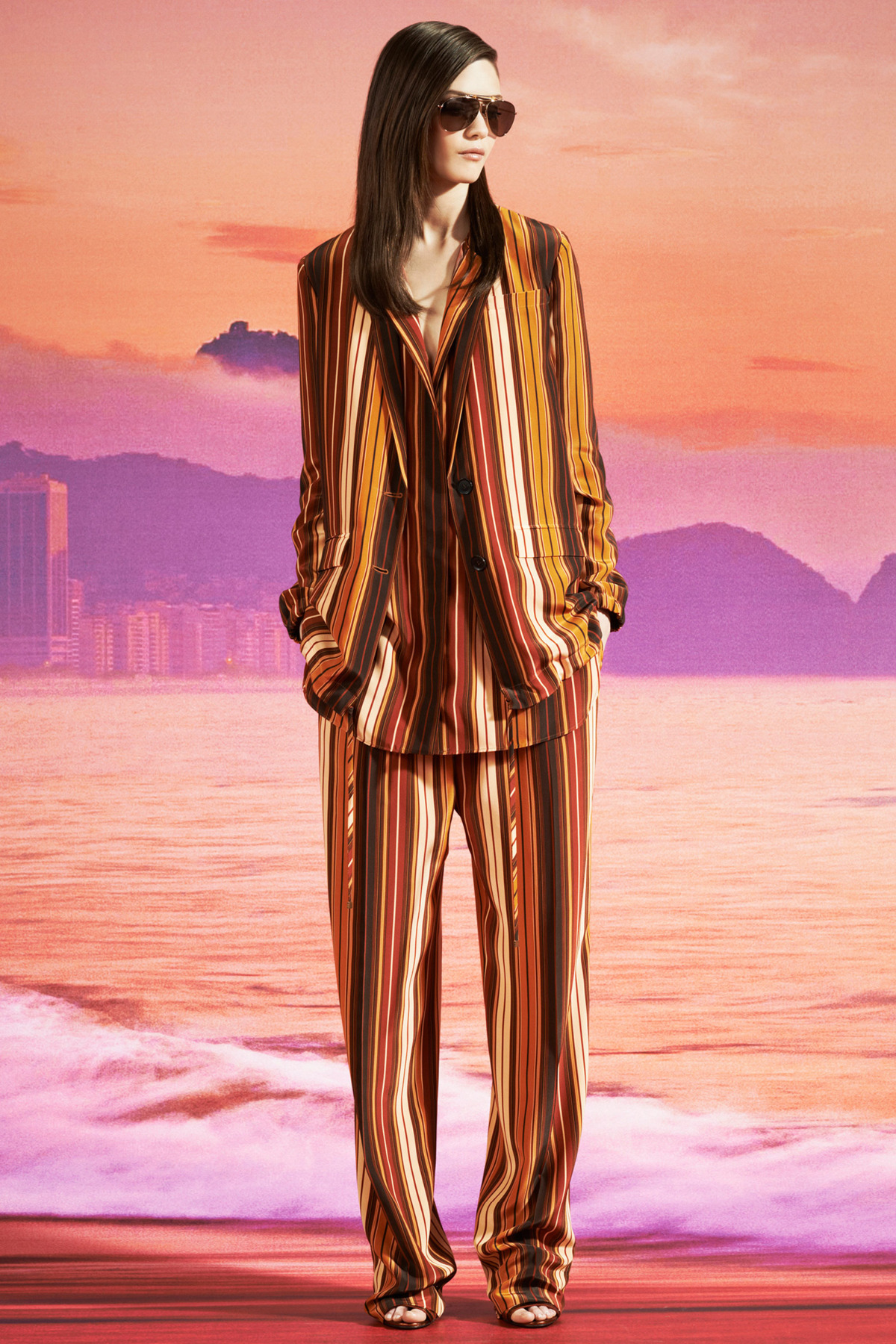 And this:
This is not quite as bad, but just seems like a failed attempt at the Prada Magic Ugly-Pretty Indescribable Object of Lust.
See Carolyn Murphy, 1996:
All in all, I'm trying to incorporate items with less cling into my wardrobe. I like the idea of sexy, loose, pajama style, high fashion comfortability. I'm not sure how many of us can pull it off, however, without looking frumpy or like Blanche Devereaux. I'll keep you posted.