Altuzarra
-
The only thing I hate about this collection is that it cant be purchased now. These yummy wool coats with big, cozy collars, and tightly belted waists are what I want to put on right this second. The counter-intuitive bare backed dresses are beautiful, but not really practical, though you know it hurts my heart to not champion an apron-aesthetic. The dove grey suiting, with pink and orange accents reminds me of Narciso Rodriguez.
While not all the print combinations are winners and there are a few examples of my prime directive (beware of clothing that makes a runway model look fat or dumpy), I cant escape how happy the models are, how sunny and wacky the prints are.
Yes:
No:
The colors are so perfectly fall, the fabric so perfectly draped - this reminds me a lot of Donna Karan, but updated with a bit more embellishments. I particularly like how the fronts are so conservative and the back is so elegant and sexy.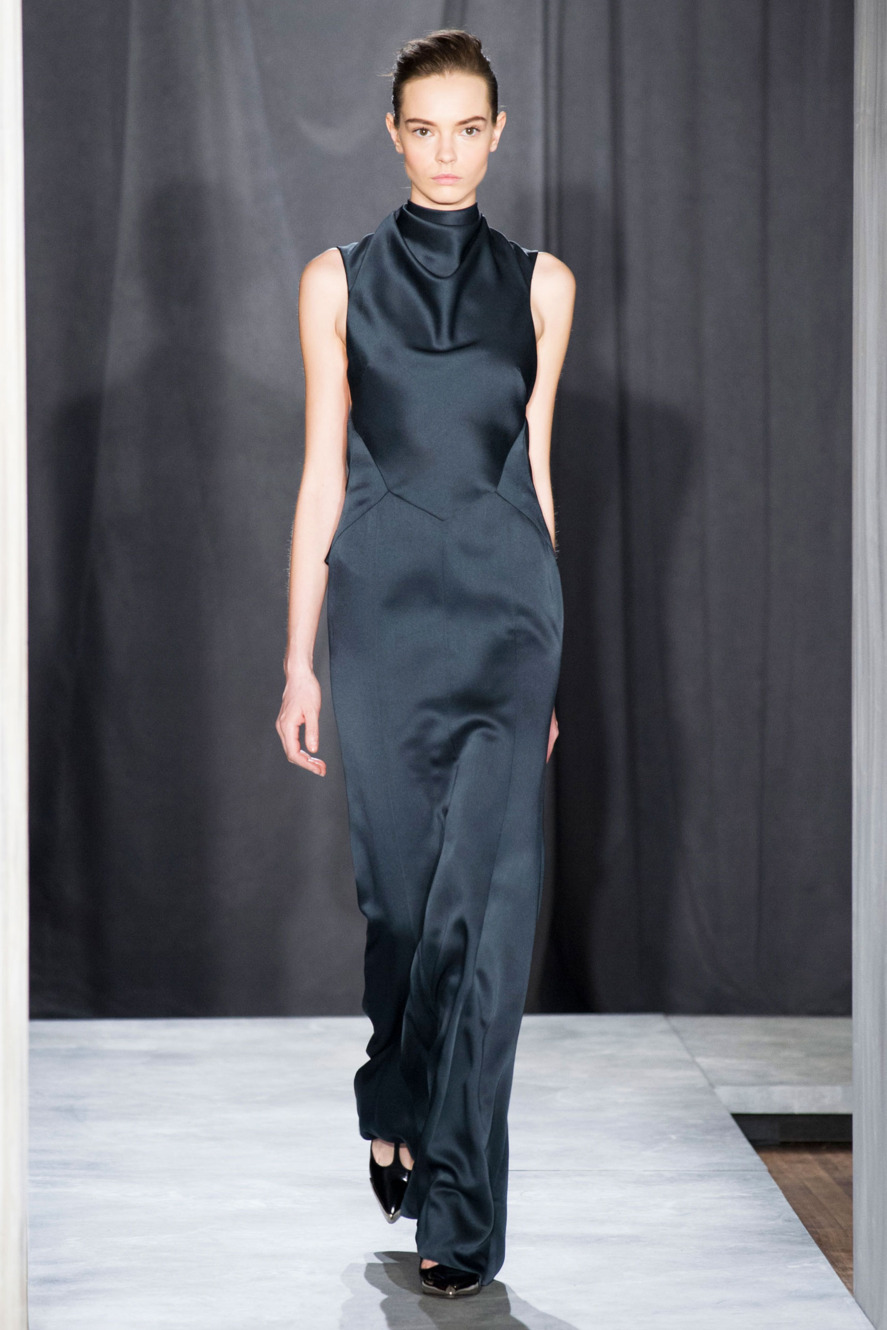 Beware giant hips on runway models, but take note the butterscotch leathers and 70s orange florals.
No:
Yes:
I cant decide if this draping and knotting and patchworking makes any sense at all. I'm not sure how flattering any of this would be with actual breasts and hips. But I do know I love this deep red.
I would like to wear this every single day. I am totally obsessed with this hair and makeup and HER THIGHS.
I would forget the fluffy fur collars, but the delicate printed satin blouses and dresses and almost gogo boots are so twee, but in a good way.
Love the sleeves and silhouette. It's tough and cool and sexy (but not in an obvious Leger sort of way).