I'm already so behind! Resort has just been passing us by! Each day, we sit and find the end of the internet, forgetting there's this whole made-up season full of amazing clothes over which we will soon be drooling.
People love the Chloe. I enjoy the Chloe. It looks comfortable. I like having the option for not-overtly-sexy and not-overly-twee. Dont we all want luxury shower shoes and sleeveless trenchcoats (why? why the sleeveless trenchcoat trend and why wont it die? what weather pattern would require you to wear a sleeveless trench?)? Ignoring these annoyances (oh! and the trousers with bi-colored legs!), I am craving the wide-legged trousers, and that hair (short, long, I cant decide). I wish there was more of the ruffles and bows on an otherwise simple long-sleeved shift. A good long-sleeved dress is very hard to find, surprisingly. This collection is heavy on basics, with I think only the wide legged/tapered crop trousers standing out to me as completely unwearable.
So good, if it had sleeves and made sense!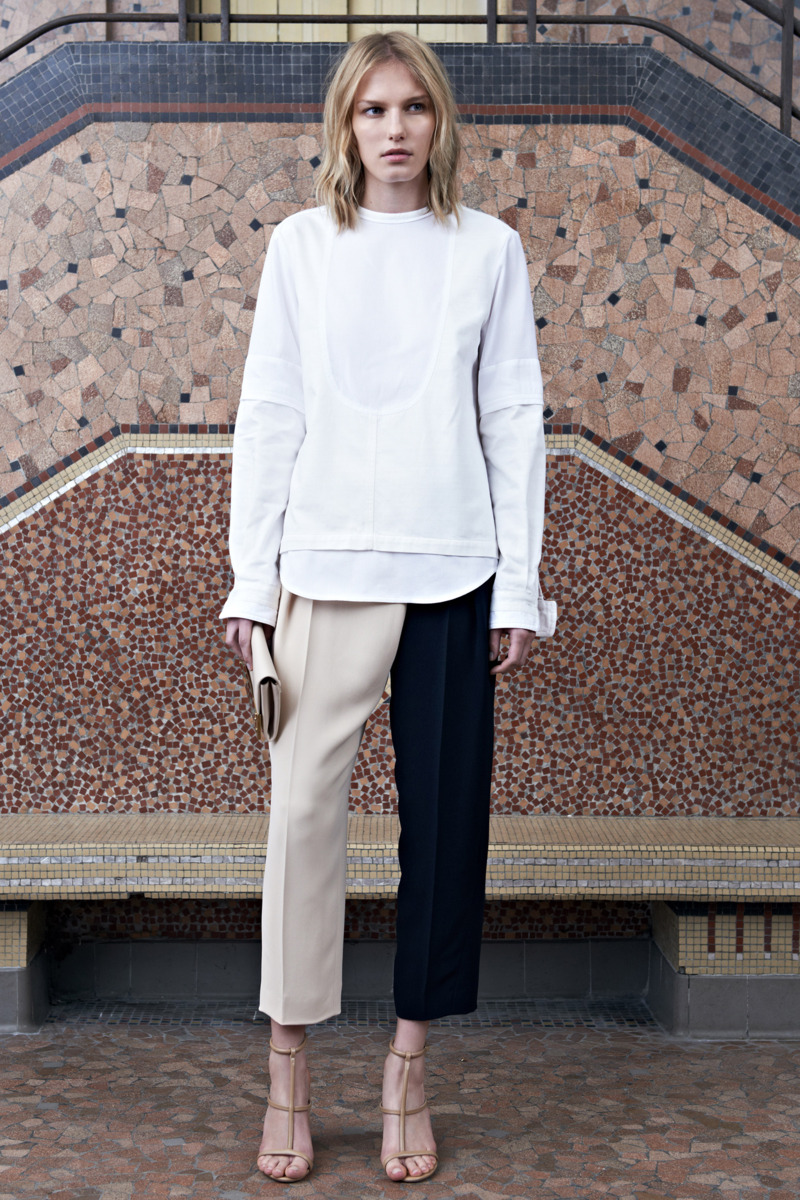 Again, could be so good!
Modern Belle de Jour.
So good. Navy (color and style) looks so fresh.